1.- Hold the bag as shown for easy, convenient and effective use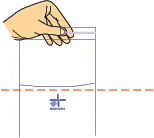 2.- The liquid should not go above the level indicated in the sketch (second space in the bag)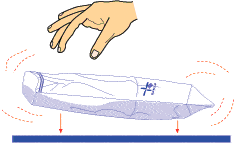 The bag's one-way system means that the liquid won't spill out if the bag is accidentally dropped, even if it has not been sealed.
FOR GREATER SECURITY, SEAL THE BAG AFTER USE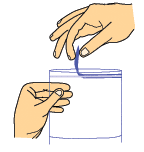 3.- Remove the strip protecting
the adhesive.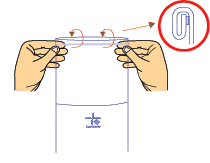 4.- Fold and tuck over the top towards the back of the bag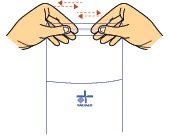 5.- With your fingers, press along the line
of adhesive to ensure a tight seal.